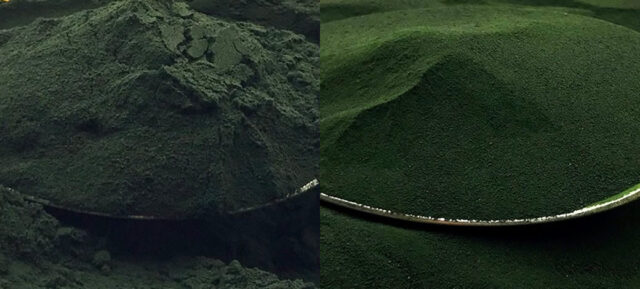 We are delighted to announce the launch of our Spirulina and Chlorella powders to complement the tablet versions.
The materials are exactly the same as the tablet versions, as our spirulina and chlorella tablets have always been 100% product pressed into tablet form.
The tablet versions are more suited to those that do not like the taste of spirulina or chlorella, or those who take it on the move, and can't easily measure and mix powder into water.
The powders are more suited to those that have difficulty swallowing tablets, or otherwise find it more convenient to consume as a drink.
From a scientific perspective, powder offers a much higher surface area available immediately higher up in the digestive tract, which may result in increased or more efficient absorption of some nutrients.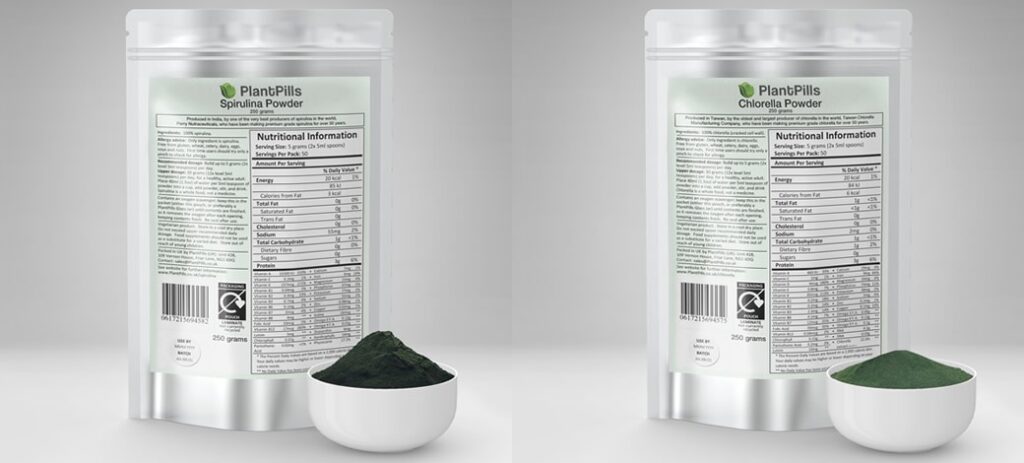 Method of administration
Both spirulina and chlorella powders can be prepared with water and drunk, by placing 40ml (1.5oz) of water per 5ml teaspoon of powder into a cup, before adding the powder, stirring, and drinking.
Spirulina powder has a tendency to clump, but this can be minimised with vigorous stirring.
Independent lab testing for every batch
Every batch of our Spirulina and Chlorella is now independently verified by third-party laboratories to have no dangerous levels of heavy metals or micro-organisms. The certifications for the current batch are viewable on the website. Every one of our products has third party testing completed for every single batch.
We have some exciting new products relating to healthy ageing and longevity to be released soon, please ensure you stay subscribed to the newsletter to hear about them first.
Published on: Sept 6, 2020